Each season pass purchased enables you to reserve one ticket to each of our three concerts this season (Illuminations, Our Fare Ladies, and Divas & Desserts) at the reduced rate of $60.
Season passes allow you first pick of your preferred date for Illuminations. For Divas & Desserts, season passholders get first pick of dates, will have early access to assigned seating, and will be allowed to reserve up to two full tables (18 total tickets) per night.
Purchase your season pass today! Please note that, once you complete your pass purchase by clicking "Complete Order," you will need to reserve your tickets for each of our events. Look for the "Pass Management" box on the order confirmation screen. The system will guide you through the process, but please remember to complete the order!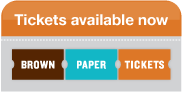 Season passes are on sale until November 19, 2015.
Do you like this post?